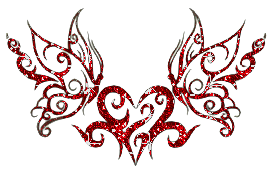 I don't know, but I think
I may be fallin' for you
Droppin' so quickly,
maybe I should keep this to myself
Wait until I know you better
I am tryin' not to tell you,
but I want to
I'm scared of what you'll say
So I'm hidin' what I'm feelin'
But I'm tired of holdin' this inside my
I've been spendin' all my time
just thinkin' 'bout you
I don't know what to do,
I think I'm fallin' for you
I've been waitin' all my life,
and now I found you
I don't know what to do,
I think I'm fallin' for you
I'm fallin' for you
What is this? hehehe..
Ni la lagu yang 1st bermain di telinga ku untuk hari ni.. Pernah tak bangun pagi, celik mata terus rasa mcm dengar lagu? bukan dari radio or handphone or what so ever.. it's in your head. Sometime, lagu tu kita dengar dari tv, radio or apa2 yg bleh blagu.. then lagu tu melekat dalam otak spanjang hari. Mesti pernah kan?? That mean you are NORMAL.. ahahha..
What ever the song is.. it's a song that express your feeling...
Maksudnya..
Kalau anda berasa sedih..
Sedih la lagu tu.
Kalau happy..
Happy la lagu tu..
and so on.. so on.
Tapi kekadang lagu yang mempengaruhi emosi harian kita. Tak mustahil. Uiisshh bla plak Laydee_N jadi Pakar Motivasi nih?? ahahha.. tu petikan dari artikel laa... saya kan rajin membaca, except for baca yang berunsurkan BERITA! Naper ek saya tak suke dengar, tengok & baca BERITA? hmm.. apa laa dosa BERITA tu pada kehidupan lepas saya?
Ok thats all for now.. nak g BLOGWALKING lg nih..
Boring dok UMAH.. nak bergelak ketawa jap..
c ya later..