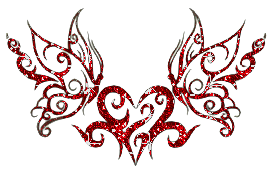 ~ I LOVE LONDON CONTEST ~
Rasa geds jer join contest... orang join, saya pun nak juga.
Sajer jer.. Hmmm.. Seems like d word "LONDON" really attracting me lately... hahaha..
Last week I joined the "LONDON POSTCARD" contest.. from the blog
Perantau London
Hadiah contest ni merupakan T-shirt Hitam
"I
♥
London
"
hahaha... susah2 suh Mr. K tolong belikan...
*x nak... x best.. x sama rasa kalau menang contest.
So I need to List down "KENAPA SAYA SUKA MENULIS BLOG" in order to join the contest.
First of all, this is the best way I express my feelings. Can throw it all out here in my blog.. Don't get me wrong, this is not my "rubbish bin". It's like a beautiful place for me to sit and talk to.. myself?? I guess.
Cut short, more like diary to me... *since I'm getting older.. uhuk.. uhuk.. and have noticed signs of elderly people----> forgetful. ahahaha... So I need to write down everything. But sometime I forgot what I want to write... uhuk... uhuk.. ---> for my baby Min to read if I don't get the chance to tell her directly. :(
Second, this is a place where I can update myself *since I don't really enjoy watching the news... hmm. I can share opinions with others and respect them as well... sounds too common. hehehe..
As for me, this is a safe way to "watch and learn" people behaviour than we staring directly at people... There's possibility for us to get permanent "EYE SHADOW" if we stared at wrong person. :p
Last one... hmm... lots of... lots of friendssszzzzzzzzzzzzzzzzzzzzzzzzzzzz.... really need friends... to talk especially. Cos I'm so.. so... None Stop Hypertension Talkative!! That is only when I'm depressed...
If happy?? Will be like this ---->
Staring at PC taking pictures of my own in my Boring Office... smile, laugh and cry by myself...
Who's next?? Just click the link below to join and further info...
CLOSING DATE : 24th March 2010