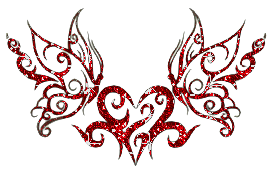 Tengah malam dah ni.. Boring plak, mata tak ngantok lagi..
Ape nak ditulis ekk..
hehehehhe...
ade ni..
Petang tadi terbaca satu artikel ni... kat majalah UJANG. uhuk uhuk.. tak lah seberapa sangat tapi menarik perhatian saya. Cos ada berkaitan dengan family... and most of it are really2 true!!! hahaha...
Memang terasa abis la pak cik saya tadi.. Kita orang siap suh my auntie baca kuat2 depan pak cik. Pak cik hanya mampu gelak, dlaam hati mesti menyumpah seranah.. "pas ni aku tgk korang beli majalah UJANG lagi.. siap la!!" heheehhehe... NO la... pak cik saya tu sangat baik hati. Takde nak EMO2... Jenis yang COOL memanjang. Tu pasal anak smua pijak kepala HORMAT sangat kat die... hehhe..
The article is about Sifat Buruk Pemancing Tegar... macam my uncle ni. But like I said..
MOST OF IT
.. Not
ALL OF IT
.
8 keburukan PEMANCING :
Badan sihat tapi

TIPU

kompeni cakap sakit dengan cara ambik MC semata-mata NAK PEGI MEMANCING.
Comment : errr.... yang ni so far takde la my uncle buat. Just die ambik kesempatan time travelling (OUTSTATION) tu g MANCING. heee.... Kata travelling seminggu... Pagi ni g side, malam nanti dah muncul balik kat umah... dtg ambik JORAN.
Anak bini ajak pegi jjalan kata sibuk sangat takde masa tapi bila kengkawan ajak pegi mancing laju jer die pegi. Ada plak masanya..
Comment : ahahaha... yang ni pernah berlaku. Tapi awal2 jer kata malas laa... sibuk laa... itu la ini la.. tapi dah kena jelingan maut my auntie.. My uncle will "bah... siap la. Tunggu korang siap bjam2.. ni la yang aku malas.. tunggu lama2!! pot pet.. pot pet... trus masuk keta start enjin keta..." haaiiisshh... mana ada mood nak kuar jjalan?? brebut2 nak bkemas..
Bini nak beli baju kat pasar malam pun kata mahal tapi beli pancing harga beratus boleh plak.
Comment : ehehehhe... part ni, my uncle memang press habis la gelak. Tapi so far, apa yang my auntie nak... dia akan beli. Just cepat lambat jer la... and tengok tahap Kepentingan benda yang nak dibeli gak. And of cos la... memang ada merungut MAHAL.
Kulit yang cerah pun boleh jadi GELAP dan yang gelap BERTAMBAH GELAP.
Comment : hehehhe... ni memang 500% my uncle!
Senang bawak kawan balik (hantu). Budak2 kecik senang nak nampak benda mcm tu, tu yang diorang nangis.
Comment : erkkk... yang ni langsung takleh nak apply kat my uncle. Cos Baby Min tak pernah nangis pun dengan my uncle. Suke lagi ade.. Memang baby Min lebih rapat dengan laki pon. Tu yang kitorang gelar die "HIMAWARI"---> adik Shin Chan. Baby Min tak panggil my uncle "atuk".. die panggil "ayah".
Pemancing amatur yang BARU belajar memancing kalau tak dapat ikan menyumpah-nyumpah

tauke kolam

.
Comment : My uncle takde la sampai tahap ni.. Gian sangat nak memancing sampai pegi kedai memancing utk lepaskan gian. uhuk.. uhuk... By the way, rasa2 nye Bintulu takde kedai mcm ni.. hehheh.. kalau ade, tak tau la.. tapi kalau ade pun, my uncle takde la sampai mnyumpah seranah. He's
COOL
. ahahha..
Memancing sampai LUPA tanggungjawab sendiri.. contohnya nak setelkan hutang sampai orang hantar surat amaran.
Comment : yang ni... My uncle memang PELUPA laa. Bukan disebabkan gian memancing.. *maybe terlalu banyak sangat berjemur kot.. sel2 otak banyak dah hangus. isshhhh..... ishhh...
Ada jugak yang tensen memancing tak dapat ikan maka diTUBAnya ikan itu.
Comment : this is sooooooooo NOT my uncle. My uncle tak main tuba.. die menJALA jer.
Laydee_N : Info ini tak bermaksud untuk mempersendakan PEMANCING2 di luar sane.. just untuk tatapan bersama laa... hehehehhe.. sorry laa kalau terasa ek. heheheh.. MAAF Zahir BATIN.