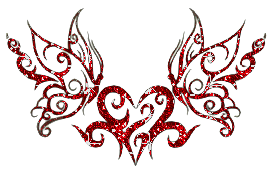 Baby Min masih demam "On Off"
K kena SELSEMA
Me.. GASTRIC!
So pathetic kalau 3 3 dok serumah, semua demam. Sapa jaga sapa? hehehe. Sakit rindu kot... hahaha. Mana gastric ada kaitan dgn rindu2?! haacheh.. Gara-gara tak lunch.. naper tak lunch? Cos.. too sleepy so lazy... Y sleepy? Cos.. Not enough sleep laa.. Y like that? Cos.. stay up d whole night
ON LINE
jaga Baby Min demam. Ok enough. Heee.. No need to know d truth. Nanti ada jer kena BEBEL.
Hmm.. Today, ok dah. Awal pagi standby minum susu. Orang cakap, gastric minum susu cepat baik. (apa2 susu la yang ada di PASARAN!!) Ready to go to work.. Chiayok! hehehe.. Tapi turun nya pukul 9AM dari rumah. Hahahaha.. Takpe.. Boss takde. *Macam la time boss ada saya turun awal.. sama jer. kkdg kol 10AM* Then balik ikut sesedap hati jer. Sometime, lunch time tu la balik trus. kihkih..
Wish you both get well SOON!! Just Like ME..
*wink*