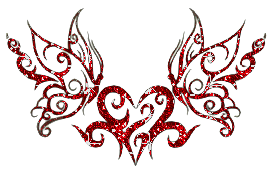 Before I posted my last entry..
I never give much thought on how things would turn out if none of this ever happen to my family. I just thought that life could have been better without it.
After posted the entry..
Everything rushed to my head.. once again, I cried. Thought, this year wanna wipe it off. But... I love to cry. Hahaha.. no joke. Serious, I can cry for the whole day none stop till fall asleep. Then wake up... feel better? Hahahha.. Sometime. But most of the time, continued to cry. It's like a habit.. I guess. When ever I'm alone, I'll start thinking... *sorry, can't help it.* Thinking bout the passed, today, tomorrow and days after. Wow... That much?? Hahahha..
This is the flash back....
Before daddy's second marriage
I can say he's the best daddy in da world.. But as we know, no body is perfect. And perfection is the ugliest thing in da world.---> I don't remember where I get that.
He's a very "busy" man, busy with his job, biznezzz, "friendzzz"--> don't ask. He spend less time at home... I remembered there's a time he only spend an hour at home then disappeared for almost a month. Logging biznezz.. that's all I know. More than that, I don't dare to guess.. So with this kind of life... of cos a teenager would think of "enjoy"!!!! No PARENTAL CONTROL!! But I'm still stuck with a brother. :p
Haiiiyaa.. He's really a pain for me when it come to the "dating" part! hahha.. My frenz called him "POLICEMAN". I'm not allowed to date.. no LEPAK, no calls for me!! Waahhh.... what a life. But.. doesn't mean I just sit n do nothing. hahahha.. I am an insanely crazy notty girl.---> Long story.. *that's explain baby min behaviour.. urrhh..*
Ok.. that was the story of my "2nd Dad"..
Back to my daddy, yes he's busy but he still can manage his time for me sometime. *sometime it makes smile when I think of it*. FYI, I'm not the best student among the student... but I'm the best among my siblings. So my dad want me to keep my head 100% on my study!! Crazy!! hahah.. sory.. sory.. I know why he did that but its still nonsense! I was an athlete as well.. I love sport. Join taekwando--> but only for few weeks. Daddy gt mad. Then Silat. He never knew bout that.. Lucky me. But good thing is he allowed me to join the annual sports for school ONLY not more than that. :( sigh...
Form 4 I got into a technical school.. but not in Bintulu. KUCHING!!! So can you imagine how happy I was? hahaha... super duper excited! But... guess what. Once again, My dad said "NO". waaaaaaaaa....
So this is what I did........ heheh. Protest for 3 days... didn't wanna to see him but still sleep with him. ---> hahahha.. Form 4?? still sleep in the same room with daddy?? Correction.. Same bed! He's my daddy what.. so?? My younger sister did the same thing too.. So what I'm trying to say is my dad is a loving dad!! ---> he's the reason I'm too MANJA! not my fault.. hehehe.. Cut short, he was just joking. tttcchh.. Really wasting my time, I didn't gt a proper meal for that 3 days just bcos avoiding to see his face! Then he came out with "daddy just joking only laaa..". Hmm.. I think he's not joking. He really didn't want me to go.. Cos I'm the only one closed to him.... I cooked for him, iron his clothes, accompany him--> jogging, play badminton, to logging camp, to office, shopping, even to a date!!! I treated him like a friend. We share almost everything.. accept for my BF and those UNWANTED activities. Now that I'm a mom, I understand how he feel. I can feel he's missing me so much.
He stayed in Kuching for 2 weeks cos I gt a very serious HOME SICK due to the stupid ragging activities. hahahha.. Silly me. Really stupid.. I mean the seniors!! Just bcos I'm Cute.. ragging me for what? :p
My "home sick" for that two years was... err.. unexplainable. The sickness only came when its about to HOLIDAYS!!!
Raya Haji 2000.. My dad said "this coming holidays.. no need to came back Bintulu, ok?"--> cos only 1 week. I thought it was a joke. So till the last day.. I called him to ask whether he booked any ticket for me.. No.. No ticket! >=( grrrr... I was so angry and sad. hehehe.. As usual, I cried. My uncle came to fetch me. So I stay at his place.. As I said, I can cry for the whole day. No lunch.. No dinner.. Not even out from the room. The next day... haaaaaaaaaa... can you guess what happen? Woke up.. walked to the door.. the 3rd steps, fainted! kihkihkih.. Then the 2nd I woke up... I saw my DAD!!! You know what.. All those fever automatically fade away. Hahaha.. But.. sad.. My dad only stay for 1 night.. Next day, while he's packing his stuff... The fever came to the rescue!! ahahha.... So my dad stay back till end of the holiday. Yeay!! hahaha..
But.. people changed..........................................
After the married..
I don't really know him anymore...
Hhhmm.. last time, I can survive without friends cos I got my dad... But then, everything different. Why it have to be this way? But I'm glad to be me... for some reason. :)